Stand-alone air conditioning solution saves space in Data Centers
The air handling system for installation outside the unit frees up valuable surface space in the Data Center and is extremely efficient thanks to its Free Cooling and adiabatic module. STULZ CyberHandler is a ready-to-connect air conditioning solution developed specially for Data Centers and equipped with cutting-edge precision air conditioning technology. This complete air conditioning system in an outdoor housing saves precious floor space in the Data Center and can easily be installed next to a building or on a roof. STULZ CyberHandler is available in a range of output ratings from 55 to 460 kW and offers a comprehensive selection of energy-saving Free Cooling modules, including direct and indirect adiabatic modules.
Hamburg, Germany, 10.06.2015 – With its CyberHandler precision air conditioning system, STULZ presents a ready-to-connect air handling system for medium to large Data Centers. The development of the new series was based on the latest requirements in Data Center air conditioning. When producing the STULZ CyberHandler systems, both the supply air temperature window of the ASHRAE TC 9.9 Thermal Guidelines and the efficiency requirements of the ASHRAE 90.1 were taken into account right from the design stage. The system is designed to exploit the potential for savings, achievable by direct Free Cooling and adiabatics, while maintaining maximum integrated reliability. If required, the entire cooling process in the STULZ CyberHandler systems is ensured via compressors, so that the full nominal output is available even without using Free Cooling and adiabatics. The air handling systems are available in a range of output ratings from 55 to 460 kW and create a maximum airflow rate of 20,000 to 71,000 m³/h. The anti- corrosion outdoor housing can be easily installed next to a building or on a roof. The CyberHandler system is connected to the Data Center on the air side. The system gives Data Center operators more floor space for server or storage applications and can also increase operational reliability. Furthermore, there is now no longer any need to access the Data Center to service the air conditioning systems.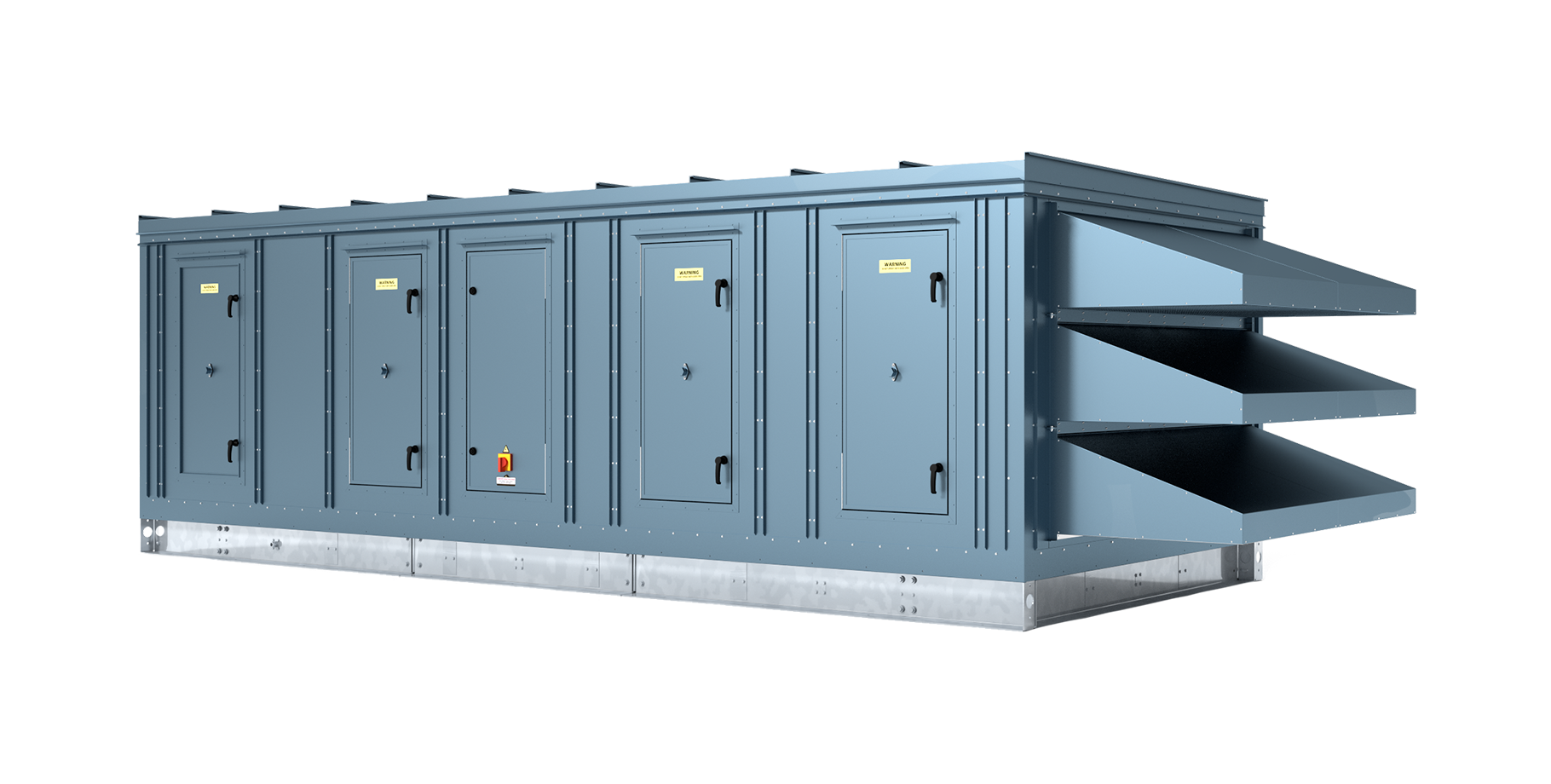 Individual module selection with Free Cooling function and adiabatic cooling
The STULZ CyberHandler system is available with partial load-controlled scroll compressors (DX) or cold water registers (CW) and is suitable for both new installation and retrofitting. Thanks to the easy installation, the air handling systems from STULZ can be quickly fitted and ready to operate. The modular design allows the air conditioning options to be adjusted perfectly to the individual requirements of the respective Data Center. Several different modules are available, including those with direct Free Cooling, Free Cooling via direct or indirect adiabatic options, additional humidification via ultrasonic humidification units and energy-saving EC fans groups and filter systems. The combination of the Free Cooling module and direct adiabatic air cooling means the STULZ CyberHandler systems can be up to 60 % more energy efficient compared to purely DX systems, depending on geographical location and outdoor temperature range. Extra modules like DX condensing units, exhaust air modules or CW double registers can also be integrated. With STULZ E²-Control, each outdoor unit has an intelligent control and modulation system with pre-configured parameters for all function modules. Using an additional STULZ E²-Supervisory Controller, multiple CyberHandler systems can be monitored in a group installation and combined to form a compound air conditioning system.
More information on CyberHandler
Press Contact
Please choose your contact
For press information please contact:

STULZ México S.A. de C.V.

Av. Santa Fe No. 170 German Centre

Oficina 2-2-08 Col. Lomas de Santa Fe

Delegación Alvaro Obregón

01210 Cd. De México

Tel. +52 (55) 5292 8596
More contact options